GreatLIFE KC: Staley Farm Golf Club from Let It Fly Media on Vimeo.

Beautiful and challenging, our championship style 18-hole course with a knowledgeable golf shop staff, rustic clubhouse offering both fine dining and a casual grill area, plus a fitness center all combine to make Staley Farms Golf Club an exciting and inviting place for you and your family.
---
Interactive Scorecard
To view the course,
Click to Open Scorecard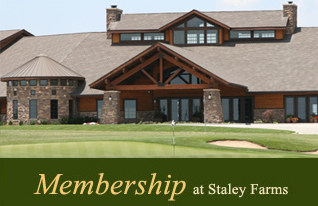 Our initiation fee has begun. Please contact our Membership Office for details
Contact Our Sales Manager For a Member Tour Today
816-734-3839 Ext. 712
abbie.crowley@greatlifegolf.com

Fitness/Golf Memberships
24/7 access to our Fitness Center
Unlimited Golf on Mondays
$20 play fee M-Th on 18 of our GreatLIFE courses (cart included)
Individual Membership
$50/month
Family Membership
$60/month
---
Golf Memberships
Unlimited Green Fees, Fitness, Range, Bag storage, Locker
Individual Membership
$404/month
Family Membership
$469/month
​(Note: Family Membership requires children under 25 years old and living under your roof or a full time student)
---
Senior Individual Membership
(ages 62 and over)
$344/month
Senior Family Membership
(ages 62 and over)
$404/month
​(Note: Senior Membership valid anytime Monday-Friday and After 12:00 pm Saturdays, Sundays and Holidays)
---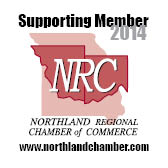 ---
CLICK HERE to View our Full Restaurant Menu
---
CLICK HERE for
Golf Instruction
---
---
Check out our Property from a bird's eye view!
-->-->